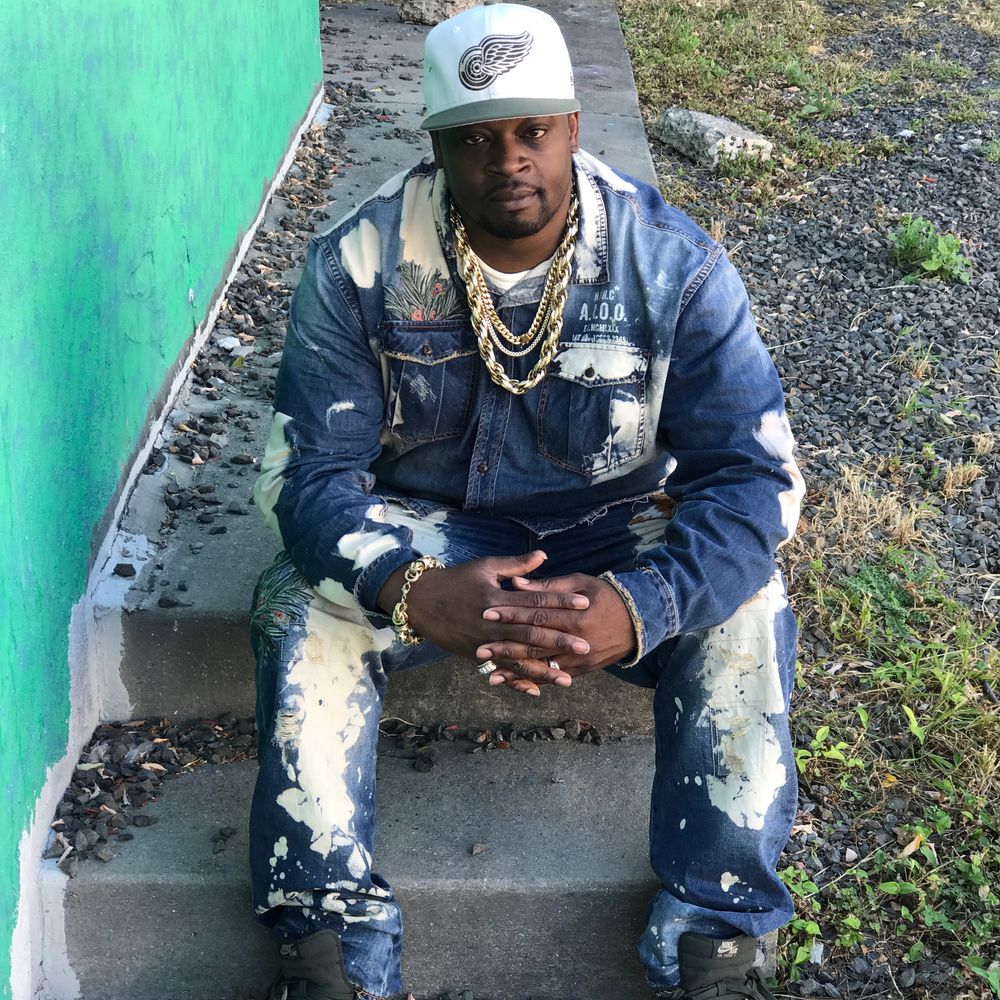 Corporal AK
Hip Hop Artist / Actor / Comedy Sketch Writer
Born in Queens, New York, Corporal AK spent his childhood as a hustler and quickly took to hip hop music. After the passing of his mother and father, he decided to leave the streets behind and remains committed to leaving a positive impact on his community in her memory, which is always a source of inspiration. In 2009, the lyricist's first single featured Styles P. from D-Block, debuting on DJ White Owl's mixtape. He then released his own mixtape, "Ms. Murray's Son" hosted by DJ Young Cee of G-Unit and Shadyville. Soon after, Corporal and DJ White Owl were awarded mixtape of the year at The Underground Music Awards.
Gaining credibility in the hip-hop community, he received opportunities to work with Papoose, Kool G. Rap, and music producers Most Wanted, Jimmi Kendrix, Count Trakula, and Max Payne to name a few. He collaborated on several tracks with legendary artist, Billy Danze of MOP performing with him overseas.
Corporal's ideology is deeply rooted in classic hip-hop, but he continues to make his mark on the industry. His single "Rob Fornato's Revenge" paying homage his brother, the late and great DJ White Owl, aired on 52 stations nationwide.  "Playtime Gangstas", another track released with Billy Danze, showcased Grammy award nominated singer and actor Tristan "Mack" Wilds.  He appeared on the Kay Slay mixtape "The Last Champion" and on his album, "Hip Hop Frontline". His single "Lyric & Harmony" has been heard on Hot 97, Shade 45, and is in heavy rotation on LL Cool J's Rock The Bells Radio on Sirius XM channel 43. He has been featured on the cover of Straight Stuntin Magazine and had a full page write-up in XXL Magazine. His videos have been featured on MTV Base and BET Jams. He has also appeared in the comedy movie "The Bid" and is currently working on his own comedy series "Uncle No Picks".
As a proud father, Corporal teaches his kids respect and determination and leads by example. He draws his inspiration from his children, wife, and the memory of his mother and father. The rapper is committed to remaining a positive role for today's generation.
DJ PACKS
PLAYTIME GANGSTAS
Corporal AK ft Mack Wilds and Billy Danze
0:00/3:33

0:00/3:32

0:00/3:33

0:00/3:32

0:00/3:48
LYRIC & HARMONY DJ PACK
Corporal AK
0:00/3:25

0:00/3:25

0:00/3:28

0:00/3:29

0:00/3:25
Lyric & Harmony
As heard on LL Cool J's Rock The Bells Radio
Playtime Gangstas ft Mack Wilds & Billy Danze
Playtime Gangstas ft Mack Wilds & Billy Danze